State Emergency Operations Center
Situation Reports
5 Day Statewide Weather Outlook
Storm Season
| | |
| --- | --- |
| | 2017 |
| | |
2014 Storm Season
2012 Storm Season
Wildfires
For the most up-to-date information on Florida's wildfires, visit www.floridaforestservice.com/wildfire/information.html.
Deepwater Horizon Response
Visit the State Emergency Deepwater Horizon Response page.
For more information on Florida's Deepwater Horizon response, as well as health and safety tips, visit www.dep.state.fl.us/deepwaterhorizon.

View the Deepwater Horizon Response
Current Situation
View Larger Map
Weather Forecast
...Dry Conditions Statewide Today Under Sunny Skies...Tonight, Hard Freeze in North Florida, Freeze in Much of Central Florida...Moderate to High Risk of Rip Currents for Many Florida Beaches...Low Fire Weather Threat in North and Eastern Central Florida...
Updated 9:10 A.M. EST Thursday
Freezing overnight temperatures will continue to be the primary weather concern in Florida through tomorrow morning. A weak, dry cold front will push through Florida over the next 24 hours, allowing Arctic high pressure to build into the region behind it and reinforce the cold air already in place over our region. Sunny skies will allow high temperatures today to climb into at least the mid 40s in North Florida, but clear skies will then allow temperatures to plummet overnight, into the lower to mid 20s in much of North Florida. Lows in the 32-36 degree range will reach as far south as the Lake Okeechobee region. Hard Freeze Warnings will be in effect for nearly all of North Florida and northern portions of Central Florida, and Freeze Warnings will be in effect for much of the rest of Central Florida. Though winds will be 10-15 mph today and 5-10 mph overnight, wind chill advisories have not been issued and may not be necessary; wind chill advisories are still in effect this morning for portions of North Florida.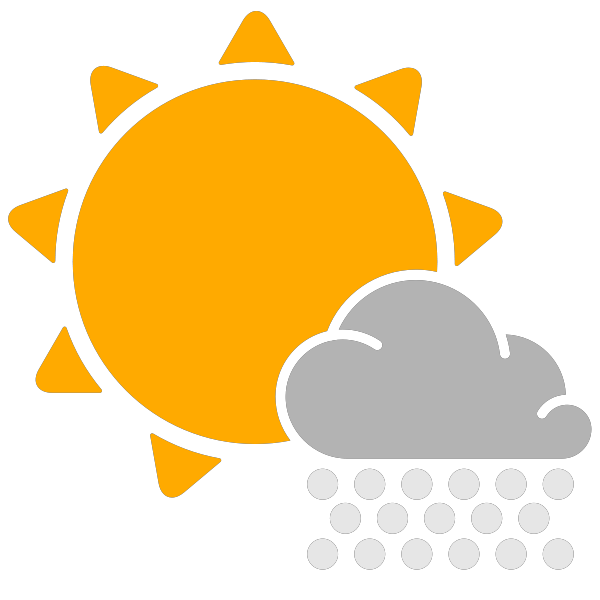 Dry conditions are expected statewide through tomorrow morning. A stray shower is possible in the Keys, where skies will also be partly to mostly cloudy through tomorrow morning.
A high risk for rip currents forecast for East Coast beaches from Palm Beach County south, for West Coast beaches from Pinellas County to Lee County, and for Gulf County beaches in the Panhandle due to north to northwest 10-15 mph winds and wave heights of 2 to 3 feet. A moderate risk of rip currents forecast for all other East Coast beaches due to an ocean swell, and for Panhandle beaches from Walton County to Franklin County due to northwest 10-15 mph winds. A low risk for rip currents is expected at all other Florida beaches today.
No Florida river or waterway is even in action stage this morning, and none are forecast to rise into flood stage over the next few days. Most streamflows throughout the state are near average for this time of year, with more below average in the Panhandle and Big Bend and more above average in the Peninsula. In fact, many Panhandle rivers are in low water stage. For more information on specific river stages, please visit the Southeast River Forecast Center here.
There is a low fire weather threat in North and eastern Central Florida today as relative humidity will drop to near critical values and winds will be 10-15 mph.

National Weather Service
Maps
Update:
September 22, 2017 11:24